Airline Emergency Door Trainers
Thought Process will provide your Airline or Organization with a customized designed door trainer with a variety of functions that will prepare cabin crew for an evacuation if required in an emergency ditching or landing.
We have the capability to design and develop any type of door trainer or emergency exit for any aircraft type.  We also have Smoke and Fire Trainers, Cabin Service Trainers and Aircraft Simulator Instructor Operating Stations available.
Please contact us today to discuss your individual aircraft and company requirements for a fully operational Door Trainer or any other Cabin Crew Training Products we have available.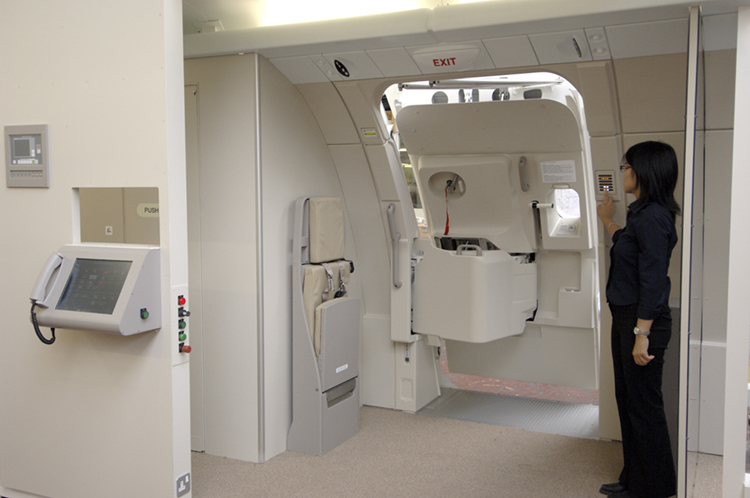 Online Training Programs and Passenger Safety Briefing Videos
Thought Process specializes in the development of online training programs and passenger safety briefing videos utilizing the highest quality of animations and graphical illustrations to facilitate learning and to enhance passenger safety and survival.
Please contact us today to discuss your specific format and layout.
A-320 Door Trainer
A-320 Overwing Exit Trainer
B-737 L-1 Door Trainer
B-717 Cabin Trainer (CEET)
B-737 NG Overwing Exit Trainer
B-737 NG Cabin Trainer CEET
B-737 R-1 Door Trainer
B-737 R1 Door and OWE Trainer
B-757 Door Trainer
B-757 Overwing Exit Trainer
B-757 R-1 Door Trainer
EMB-120 CEET
EMB-145 CEET
EMB-190 Door Trainer
EMB-190 Overwing Exit Trainer
EMB-110 Level 4 FTD
EMB-120 Level 4 FTD
CRJ Overwing Exit Trainer
B-727 Aft Exit Trainer
B-727 Forward Entry Door Trainer
B-727 Overwing Exit Trainer
DC-10/MD-11 Forward Entry Door Trainer
King Air 200 Level 5 FTD